About Daniel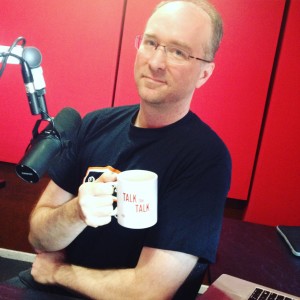 Daniel Midgley teaches linguistics at the University of Western Australia and at Edith Cowan University.
He still has an American accent because he spent the first part of his life in Washington state, and also because his brain is long past the stage where it's plastic enough to acquire a new accent. He's not consciously disassociating from Perth speakers, though.
In retrospect, it should have been obvious that Daniel was going to be a linguist. In his youth, he could often be found in the 400 section of his school library, looking at books about how words and phrases got to be the way they are. He also did fairly well learning languages in high school and at university. So, after an undergraduate degree in International Relations, Daniel got a master's degree in Linguistics from Brigham Young University in 1996.
Even though he insists that linguists do not simply go around learning languages, Daniel has studied Spanish, French, Russian, and a bit of Japanese. He would like to be more fluent in any of them. He also uses Java and Perl.
Daniel used to be a Mormon, but he left the religion in 2005, formally resigning his membership in 2008. He's involved in the UWA Atheist and Skeptic Society, and he blogs about religion, Mormonism, and skepticism at Good Reason and Gospel Doctrine for the Godless.
Daniel is a presenter on the popular weekly radio programme Talk the Talk, which airs on RTRFM 92.1, a community radio station in Perth. His new podcast, Because Language, focuses on interviews and issues in linguistics. He also enjoys presenting classes on language for UWA Extension.
Daniel lives in Perth, Australia with his wife and two sons.